Elegance and comfort: Afternoon tea at the Four Seasons
By Zane Wolfang, SPONSORED CONTENT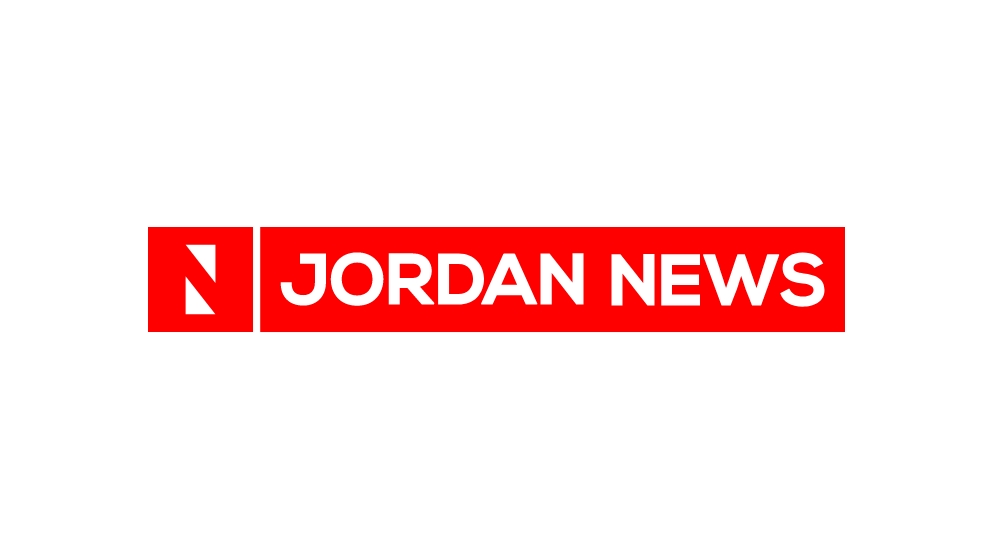 Contrabass and piano pair in an understated duet, enveloping visitors in soft melodies as soon as they enter the cozy and comfortable lounge. While the Four Seasons Foyer Lounge is always a warm and welcoming respite from the chill of Amman's winter, the afternoon tea service is a special treat, especially when the band is playing and the homemade scones are still warm out of the oven.
اضافة اعلان
With ample space between intimate tables making every guest feel as though they are enjoying a personal experience in the comfort and privacy of a friend's luxurious living room, afternoon tea at the Foyer Lounge offers a supremely relaxing setting for couples, groups of girlfriends, or people looking to spend an afternoon unwinding with a parent or grandparent who loves to sit and have an unhurried conversation over hot tea and delicious cuisine.
The lounge, which also features a full farm-to-table dining menu every afternoon, offers afternoon tea from 2–7pm, seven days a week. The house band lends a lovely atmosphere to what is already a charming environment, playing soft, atmospheric instrumental music from 3:30–5:30 every day except Sunday. There is no smoking inside, a definite plus for non-smokers, but there is an enclosed balcony adjoining the lounge with comfortable seating and plenty of heaters for those who wish to pair their afternoon tea with a cigarette and a birds-eye view of the Amman cityscape.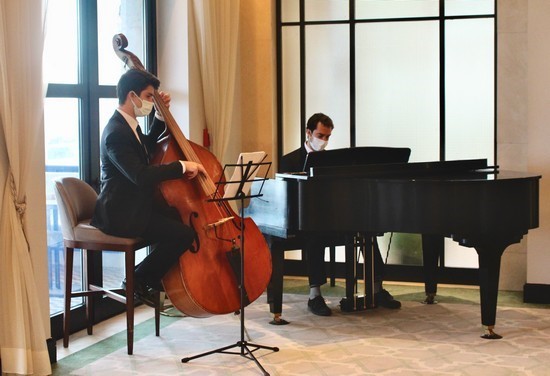 A band playing at the Four Seasons Foyer Lounge.(Photo: Maggie Masse) 
The tea centers the experience; meant to be sipped slowly as guests savor both the sumptuous surroundings and the carefully
crafted menu
. A selection of sandwiches, canapés, and desserts is presented along with the tea, beautifully arranged on elegant multi-level trays and offering plenty of vegetarian and gluten-free options without sacrificing any flavor. The menu rotates to keep pace with the freshest ingredients of every season, and features traditional teatime fare, often with a small twist in homage to delicious local Jordanian cuisine.
The sandwiches are all scrumptious, savory without being heavy and always made on freshly baked bread. The current menu includes smoked chicken salad and egg salad, but it's a lovely labneh and cucumber combination that steals the show. The canapés include crab salad on brioche, smoked salmon tartine with salmon roe, and a delicious camembert and onion jam hors d'ouvre served on a cracker.
Every item is incredibly tasty, but it's important to save room for the desserts, all of which are gluten free by coincidence more so than design. Between the raspberry and dark chocolate macaroon, the chocolate and hazelnut truffle served on a sphere of flourless chocolate cake, and the orange and pistachio panna cotta, it is impossible to choose a favorite. Along with all of this incredible food, the tea is served with absolutely amazing scones, served fresh out of the oven alongside two types of jam and freshly made clotted cream.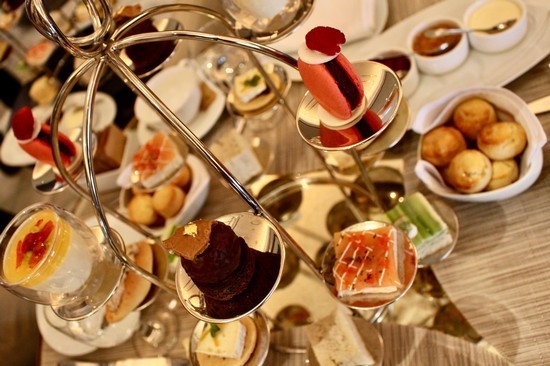 Desserts as served at the Four Seasons Foyer Lounge. (Photo: Maggie Masse)
All of these elements — the tea, the selection of sweet and savory bites, the gentle musical stylings of the piano and contrabass, and the gorgeous interior design of the Lounge itself — are meant to culminate into a cohesive atmosphere designed to let you relax, sit back, and spend time with the people you love.
Tea at the Four Seasons is not meant to be a meal where you sit and fill your belly in silence, or quickly gulp a hot tea in between the tasks of a busy day; it's meant to provide a physical and mental space for relaxation, a time in the day to appreciate life and really feel human, to feel warm and comfortable and escape from the stress of life's demands.
The band is in residence until March, playing for two hours in the middle of the afternoon and leaving ample time both before and after for tea drinkers who prefer to contemplate and converse in quietude. The musicians not meant to be crowded around and applauded, but rather to melt into the background, setting the tone for a peaceful and poetic thought process as the steam curls off of the tea and the conversation starts to unfold.
Read more Business