Oppo introduces new product launches
SPONSORED CONTENT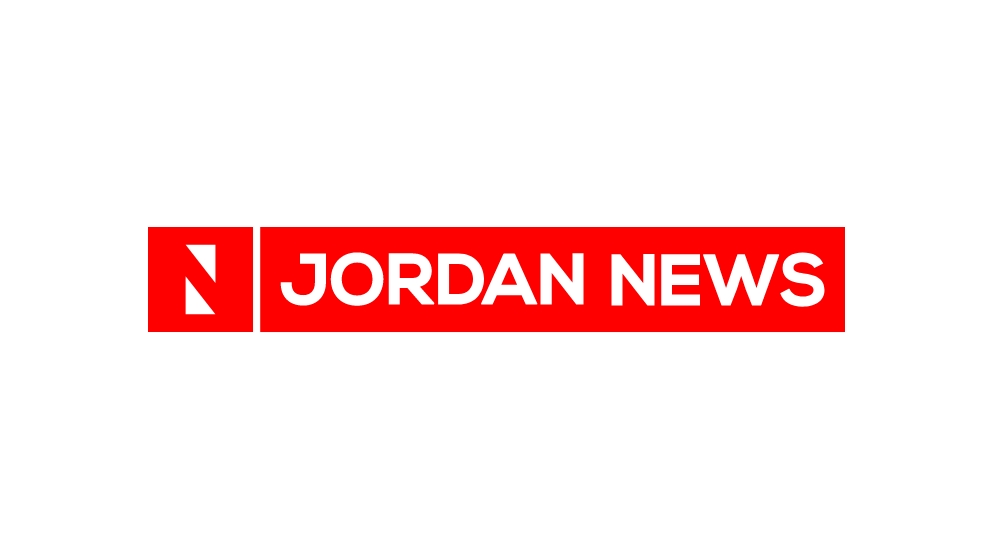 AMMAN — Oppo on Wednesday officially unveiled the Oppo Air Glass, cutting-edge Imaging NPU — MariSilicon X and the Oppo Find N, a new foldable flagship smartphone, at Inno Day 2021. The Oppo Air Glass is a groundbreaking aR (assisted Reality) device equipped with Oppo's self-developed Spark Micro Projector and cutting-edge Micro LED. The first self-designed MariSilicon X combines an advanced NPU, ISP, and Multi-tier Memory Architecture to deliver incredible performance with incomparable power efficiency. The Oppo Find N brings a new approach to the foldable form factor and offers a refreshed user experience.
اضافة اعلان
Oppo Air Glass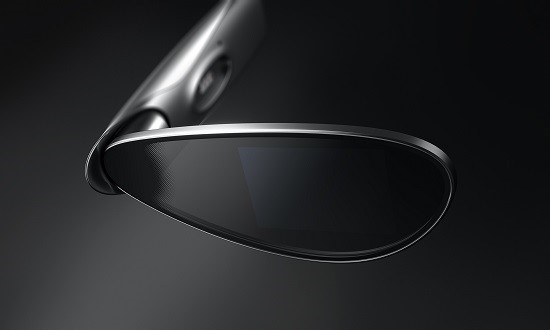 (Photo: Oppo)
Based on Oppo's distinctive design philosophy, Air Glass features free-flowing curves that give rise to its lightweight, minimalist appearance. With a total weight of approximately 30g, Oppo Air Glass is one of the lightest monocle waveguide devices in the industry and can be worn much like a pair of regular glasses.
"As its futuristic design suggests, Oppo Air Glass is set to revolutionize the way we view and consume information, with its easy-to-use display presenting key messages we need right in front of our eyes" said Levin Liu, Oppo vice president and head of Oppo Research Institute, "With Oppo Air Glass, the world will never look the same again."
By integrating Oppo's very own Micro Projector, advanced Micro LED, and custom waveguide technology, Oppo Air Glass delivers bright and sharp content whether worn inside or outside, guaranteeing a superior aR experience at all times.
Oppo's Air Glass supports two display modes — 16-level grayscale and 256-level gray scale — and can deliver up to 1400 nits in average brightness. It is designed to be as accessible to as many people as possible, including users with visual irregularities such as myopia and hypermetropia.
The translation function makes cross-cultural communication more convenient. Once paired, voice input from one user is converted to text and translated automatically before appearing in the display of the other user's Air Glass. Translation currently supports Chinese-English translation, with Chinese-Japanese and Chinese-Korean to be added.
Oppo Air Glass is installed with a variety of applications and can be operated using the Smart Glass App on Oppo Watch 2 and any Oppo smartphone installed with ColorOS 11 or later.
MariSilicon X
MariSilicon X's NPU delivers top-end performance without draining battery and includes dedicated DDR with extra bandwidth of up to 8.5GB/s. It can capture 4K AI Night Videos by performing complex brightness enhancements to each frame in real-time.
MariSilicon X includes a powerful ISP that enables images to be captured with an incredible 20bit 120db dynamic range and performs real-time 4K AI processing and 20bit HDR fusion in the RAW domain at pixel level.
Jiang Bo, Oppo's Senior Director said, "Our new Cutting-edge Imaging NPU is the biggest leap we've taken so far, which brings more power to mobile imaging systems and will create extraordinary experiences for users."
The Oppo Find N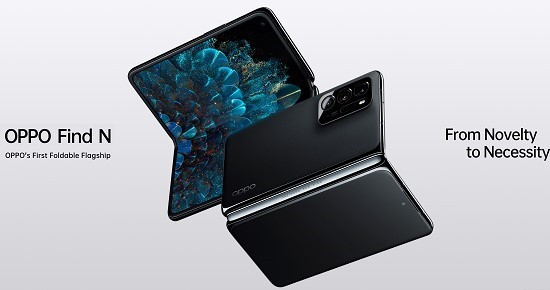 (Photo: Oppo)
The Oppo Find N brings together cutting-edge technology and unprecedented quality to create an improved foldable experience. It allows users to switch between an immersive 7.1-inch inner display and a 5.49-inch outer display that unfolds to an 8.4:9 aspect ratio and an 18:9 aspect ratio when folded.
The Oppo Find N supports traditional split-screen gestures allowing users to smoothly switch between two screens with a split keyboard and operates efficiently with compatible apps such as the Notes app where users can take notes without needing to hold the device, converting the Find N into a mini laptop.
The Oppo Find N is equipped with a flagship-level triple-camera setup that includes a 50MP Sony IMX 766 main sensor, a 16MP ultra-wide lens and a 13MP telephoto lens and selfie cameras on both the inner and outer displays. The FlexForm Mode makes 4K HD time-lapse imaging easy and hands-free at any angle between 50-120 degrees. Inner and outer displays can be used for you and the subject to preview the shot and the more powerful rear camera can be used to take higher-quality selfies with hand gestures.
For the first time on a foldable phone, the Oppo Find N uses a 3D-curved design on both outer edges of the device and includes a side-mounted fingerprint scanner. It comes in three distinctive colors: subtle glittery matte black variant, glossy ceramic white and luxury purple.
The Oppo Find N comes with 12GB of LPDDR5 RAM and a large 4,500mAh battery offering all day battery life as well as wireless and reverse wireless charging.
"Oppo has invested a significant amount of time and effort into coming up with a better approach to a foldable smartphone" said Pete Lau, Chief Product Officer of Oppo, "With the Oppo Find N, we aim to change people's perceptions about what a smartphone can offer and begin making foldable devices more accessible to an even larger audience."
Availability
Oppo Air Glass is due to launch in the first quarter of 2022 in the Mainland China market. The device will be available in Black or White color finishes, along with two custom frame accessories.
The MariSilicon X will make its commercial debut on the Find X Series in the first quarter of 2022, bringing with it the most powerful imaging experience for smartphone yet.
The Oppo Find N is available in China from December 23, 2021.
Read more Business