Samsung Jet Bot+ makes life easier with more thorough cleaning
SPONSORED CONTENT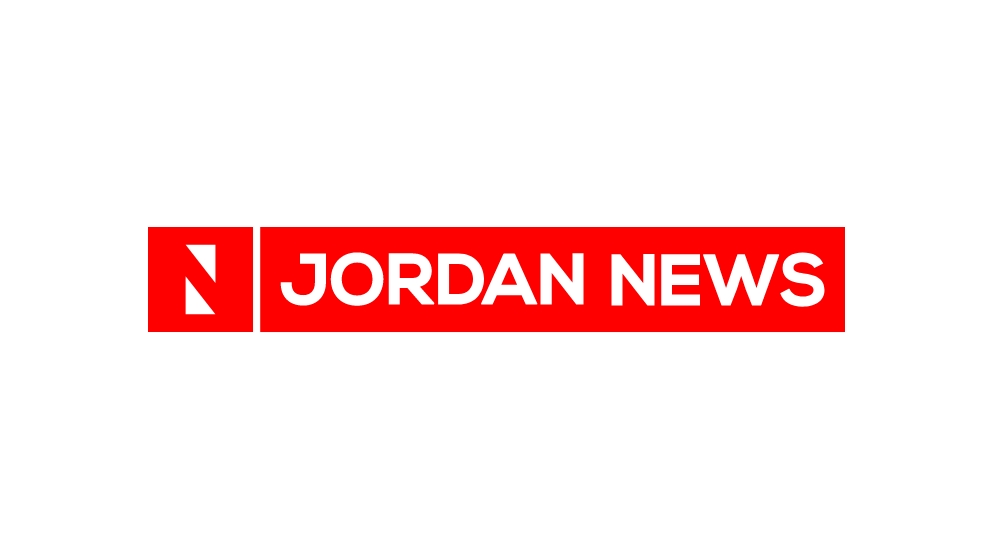 AMMAN — At a time when the world is witnessing a rush of technological developments, robots — which are the result of a scientific interaction between technology and engineering research — continue to evolve. Originally invented to carry out difficult and arduous tasks, they have now entered several fields to serve people in different walks of life.
اضافة اعلان
Robotic devices for household chores have seen their share of innovation. Fortunately for consumers, Samsung Electronics is working to achieve an ambitious vision for the future with its slogan "Together for Tomorrow", using its expertise to develop customizable experiences with a range of easy-to-use robotic home products that make the burden of cleaning a thing of the past.
Perhaps the most prominent of these products is the Jet Bot+ robot vacuum cleaner. The Jet Bot+ has recently become available to consumers, giving them the opportunity to enjoy several advantages, the most notable of which are: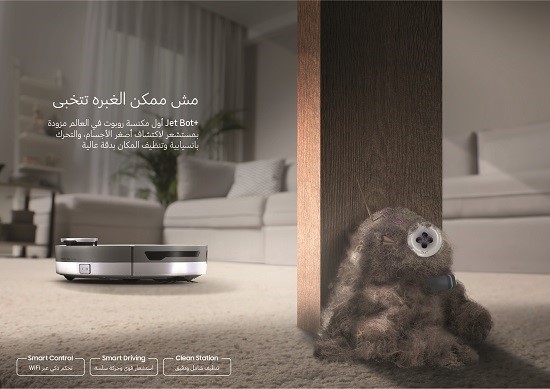 Precise navigation and efficient cleaning



The Jet Bot+ features a LiDAR sensor that accurately tracks the location of the vacuum cleaner by scanning rooms to calculate space information, allowing it to clean more efficiently and accurately.



Effortlessly powerful cleaning



The Jet Bot+ incorporates advanced technologies that facilitate powerful cleaning thanks to a digital inverter motor that increases suction power. And its high-efficiency brush cleans either carpeted or hard floors, with minimal tangles.

Intelligent Power Control

Its intelligent energy control system identifies the type of surface and the amount of dust, then automatically adjusts the suction power to thoroughly clean hard floors or increases suction power for deeper carpet cleaning.



Thoroughly clean both hard floors and carpets



With the Jet Bot +, carpets and hard floors can be cleaned more effectively and with less tangles, as the vacuum cleaner has a high-efficiency microfiber brush made of soft textiles, including anti-static silver.



Simply more convenient and hygienic dust removal



The Jet Bot's multilayered filtration system traps 99.999 percent of fine dust. After cleaning, the robot vacuum automatically returns to its Clean Station. All that's left for you to do is to empty the dustbin every one to three months.



Easy to empty and fully washable dustbin



The robotic vacuum cleaner's 0.3 liter dustbin and 2.5 liter dust emptying station are both fully washable, easy for you to empty and keep hygienically clean.



Easy remote control using a smartphone



Control and monitor your Jet Bot anytime and anywhere, via its upgraded Wi-Fi controls. Using the SmartThings App, you can remotely schedule it to clean selected rooms or set virtual no-go zones. You can also monitor the cleaning status using Jet Live to see where it is cleaning in real time.



Real-time tracking of cleaning progress



Check the Jet Bot's progress and status in real-time using the SmartThings App. With Live Cleaning Report, you can quickly view its movements on a map of your home from wherever you are. You can see where it has cleaned, pause it or instruct it to stop. And you can also view its cleaning history.



Simply speak and Jet Bot will act



Clean your home with just your voice! As long as the Jet Bot is connected to Wi-Fi, you can tell the robot what you want it to do. You can start and stop cleaning, instruct it where to clean, have the robot empty its dustbin and more by using Samsung Bixby, Amazon Alexa, or Google Assistant. 
You can learn more about via the following link: Click here.
Read more Business
Jordan News